TWO SOULS WITH A MISSION
Tea and Sulev Nõmmann, two souls with the urge to experience as much as possible in their lives. After working as environmental scientists, diplomats, architects, economists and entrepreneurs travelling the world, it was now time to start something that would hopefully last generations.
Together they bought a piece of land in the picturesque hills of Southern Estonia with the aim of making the worlds best cider. With the help of their four children and over a decade of blood, sweat and tears their ciders achieved success internationally. More about the drinks: KODAS Brewery
With time grew their ambitions and today KODAS is a beloved beverage producer represented in the region.
MORE FROM LESS
As most of our drinks are pressed from fresh fruit a lot of pomace is produced. This was a leftover which we didn't have much to do with. Around 40% by weight is left over from pressing fresh apples. Since most of this is fruit pulp it is very nutritious, especially in terms of dietary fiber. Therefore, we began researching ways to upcycle this pomace.
After a lot of time, effort and co-operation with our R&D partner TFTAK, we were successful in creating a process for upcycling the pomace. Despite the challenges of the pandemic, we were able to finish our new production line and develop delicious recepies for the final product.
LET'S BRING OUT THE FIBES
We have ordered the pouces and are now preparing for our first production batch on the first week of March. Be the first to try our purees and help us boost your gut health by preordering your pack today!
DEVELOPED BY FOOD SCIENTISTS
Our purees were developed in Co-Operation with the Center of Food and Fermentation Technologies in Tallinn, Estonia. You can read more about our co-operation here:
Read the Study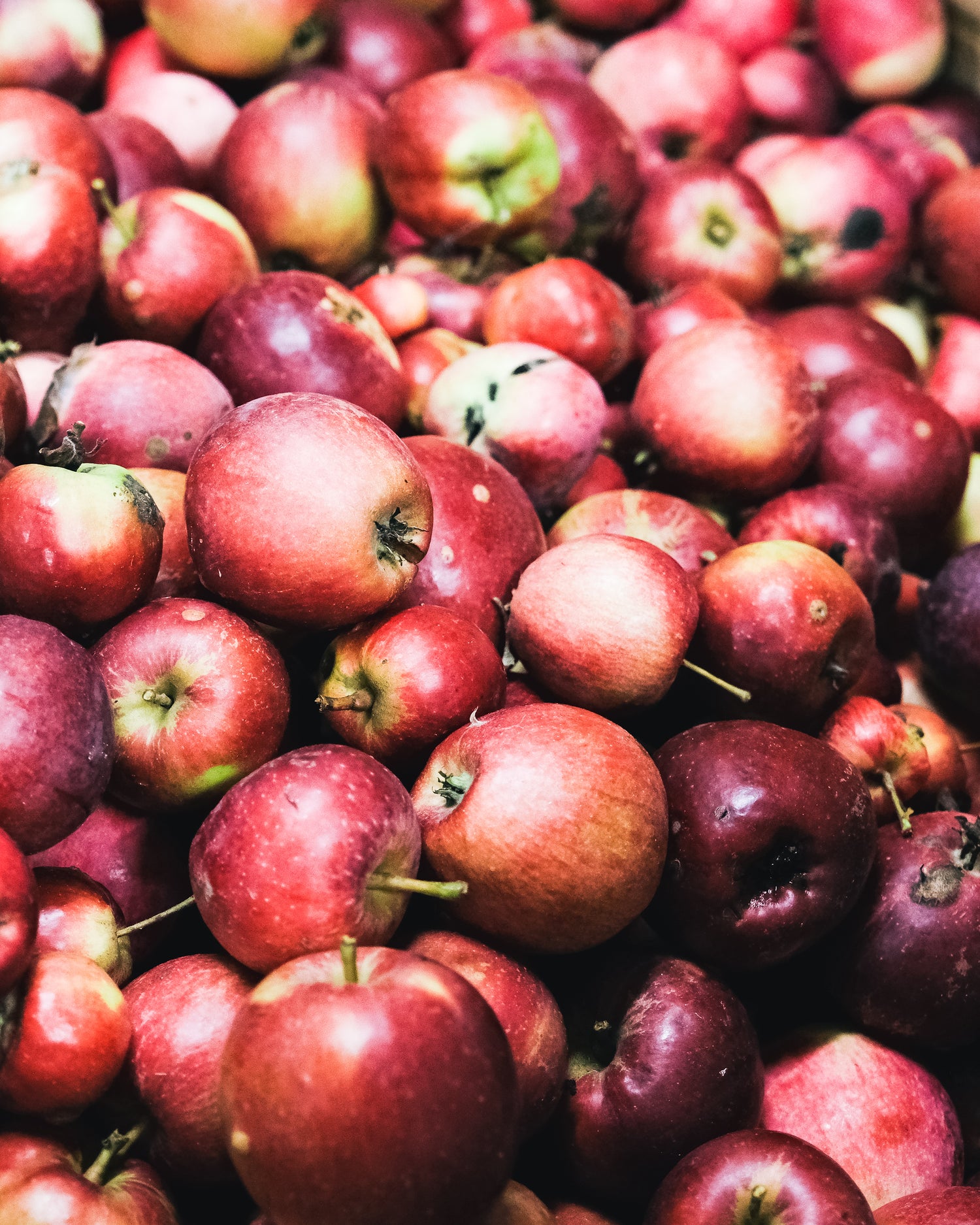 MADE FROM THE HIGHEST QUALITY INGREDIENTS WITH TRANSPARENT ORIGINS
Knowing exactly what you're consuming and where it came from is crucial in keeping a healthy diet. Saddly, transparency about ingredients and origins is seldom available. We are different. You can read about our ingredients and their origins below.
Learn more